Current Exclusive Member Log-in HERE
Order Your Supplies With Us
Tired of having to go to the store to pick up supplies for your print environment?  Waiting for days or weeks on end for your ink to come in? Not sure which parts you need to fix your MFP? We can help! Our TLC/HPW Program is our unique program that helps businesses, like yours, with supply needs and much more. Read below for more details and how-to sign up. 
"Get the Service & Care YOU Deserve!"
                                                                    Free U.S. Shipping from Coast to Coast                                                                                   
   Live Customer Support
            Next Day Delivery*        
        Competitive Pricing on Supplies
A vendor that carries quality products and brands you trust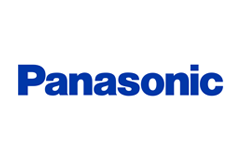 Let us be your one stop shop for your Office Supplies.  Purchase your ink & toner through us and become an Exclusive Member for our FREE On-Site Service*.
*Find out if your printers qualify*
Contact our Supply Specialist TODAY for more details.
*FREE On-Site Service with Toner & Cartridge Purchase. No Fees or Minimum Monthly order to join. No Charges on Labor*
*Next Day Delivery on all orders placed in Southern California BEFORE 3pm PST*
Click HERE to register as an Exclusive Member.
Our Supplies Specialist, Linda Smith:
562-942-1515
805-650-6482 (option) 4
LSmith@documentsystems.com